Original founding board members of TMHA were Mr. Robert B. White, Jr., Mr. Lewis H Brown, Mr. Glessner Lechner, Mr. Paul Simpson, and Mr. Luther Cato.
Many forward thinking and dedicated citizens have served on the TMHA Board of Commissioners over the years. Founding member Luther Cato had a strong vision for the role of TMHA in Tuscarawas County, and served on the board until his death in 1997.

See the Board of Commissioners section for current board appointees.

TMHA is a contract administrator for U.S. Housing & Urban Development (HUD). The authority's biggest program is the HUD Section 8 Housing Choice Voucher Program. TMHA also administrates the Family Self Sufficiency program for Section 8 families who wish to enhance their income through employment, and want to establish an escrow savings account. Beginning in 2002, TMHA took over management of Clay Village Apartments in Uhrichsville, a multi- family 40-unit apartment complex serving low-income families through the Rural Development (formerly FmHA) 515 subsidy program.
TMHA Staff | Board of Commissioners


Martin Howell
Martin Howell joined the staff of the Tuscarawas Metropolitan Housing Authority in 1992 and now holds the position of Executive Director. He wears a number of hats at TMHA including bookkeeping duties, and maintaining TMHA's accounting records. Mr. Howell also provides in-house management and oversight for the TMHA internal computer network, Section 8 tenant/owner housing database, and numerous software programs. Before becoming the Executive Director he also served as the TMHA Fiscal Administrator and prior to that as HQS Inspector, in charge of TMHA's inspection program to determine if rental units placed on the Section 8 program meet HUD's Housing Quality Standards (HQS) standards.

TMHA also operates a side-by-side non-profit known as Tuscarawas Affordable Housing Services which owns and operates a 40 unit apartment complex in Uhrichsville, Ohio known as Clay Village Apartments. Mr. Howell serves as the President of Tuscarawas Affordable Housing Services.

Prior to joining the housing authority, Mr. Howell served eight years in the military in various positions with the U.S. Army. He is a graduate of Strasburg High School and attended the University of Akron.


Sarah West
Sara West originally joined the TMHA staff in June 2009 as an Occupancy Specialist. She became the the FSS/Homeownership Coordinator in November of 2016. Her primary duties are coordinating the FSS (Family Self-Sufficiency) Program which involves closely working with Section 8 recipients and local service agencies to assist clients achieve their self-sufficiency goals according to their individual case plan. She conducts their recertification and processes any interim changes that may occur. Assisting with resume writing, preparing individuals for employment interviews, and networking with other community agencies that can assist individuals with their needs are all part of her duties. She introduces the program at new tenant briefings and screens potential FSS participants.

In addition, Sarah works with families to achieve their dream of becoming a homeowner thru the Homeownership Program offered by TMHA. She presents homeownership training sessions to qualified families.

Sarah graduated from Dover High School and has a Bachelor of Arts in History and Criminal Justice Studies from Kent State University. In addition to working at TMHA, she is a tour guide at the J.E. Reeves Home and Museum


Elain Yenni
Elain Yenni joined the staff of the Tuscarawas Metropolitan Housing Authority in 1997 and has the position of Occupancy/Portability Specialist. Her primary responsibilities with TMHA include pulling names from the waiting list, processing client applications, screening applicants for eligibility, assisting the Fraud Investigator with leads regarding potential tenant fraud, presenting program rules, policies, procedures & policies in new tenant briefings, reviewing Request for Tenant Approval forms, preparing all leases, calculating interim changes of clients income and family composition changes, processing requests to transfer Section 8 vouchers into or out of Tuscarawas County.

Additionally, Ms. Yenni coordinates the Shelter + Care Program and New Philadelphia Tenant Based Rental Assistance Program (separate programs administered by TMHA).

Prior to joining the housing authority Elain worked at Whitemyer Advertising as a Production Coordinator. She has three daughters, Ashli, a nurse at Union Hospital, Autumn, an Adjudication Coordinator at Ohio Board of Nursing, and Ashanté, a nurse at Gabrail Cancer Center. She has a precious grandson Carter, who is her pride and joy. She currently resides in New Philadelphia.


Terry Brugger
Terry Brugger joined the staff of the Tuscarawas Metropolitan Housing Authority in June, 2009. He is serving as the TMHA HQS Inspector, in charge of TMHA's inspection program to determine if rental units placed on the Section 8 program meet HUD's Housing Quality Standards (HQS).

Prior to joining the housing authority, Mr. Brugger was employed as an Operational Supervisor at Zimmer Orthopaedic Surgical Products. He is a graduate of Garaway High School, and holds an Associate's Degree in Chemical Engineering From Columbus Technical Institute, and a Bachelor's Degree in Business from Otterbein College.


Tracie Smith
Tracie Smith joined the staff of the Tuscarawas Metropolitan Housing Authority in June of 2010 and has the position of Occupancy Specialist Assistant. Her primary responsibilities with TMHA are processing applications for the waiting list, general office duties, obtaining verification information, reviewing leases and contracts with tenants and landlords, scheduling appointments and inspections, preparing formal application and recertification packets and processing payments to TMHA.

For the previous thirteen years prior to joining TMHA, Tracie was employed by Marlow Omnicare Pharmacy as a billing adjudicator. She and her husband reside in Dover. They have four children and eight grandchildren.
back to top
Board of Commissioners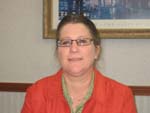 Jill Lengler
Jill Lengler, Chairperson of the TMHA Board of Commissioners was first appointed to the Board by the Mayor of New Philadelphia in the 1980's. Miss Lengler is a Tuscarawas County Native, Kent State University graduate with degree in Architecture; 21 years with W. E. Quicksall and Associates, Consulting Engineers, working with local communities for funding for infrastructure; 6 years Assistant Director at the Ohio Mid-Eastern Governments Association (OMEGA) a 10 county Appalachian Development District. Currently starting 4th year as Director of Tuscarawas County Regional Planning Commission and is Floodplain Coordinator for Tuscarawas County.

Current Affiliations: Dover Shade Tree Commission, Dover Historical Society, Chairman of Tuscarawas Metropolitan Housing Authority, President of Crossroads Resource Conservation & Development, a 12 county nonprofit. Jill is married, has 2 children and resides in Dover.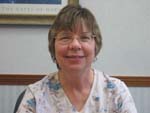 Carol Penix
Carol Penix has been a long serving member of the Tuscarawas MHA Board of Commissioners. She had initially been appointed by the Tuscarawas County Commissioners, but after a brief absence from the Board, was reappointed in 2000 by the Tuscarawas County Common Pleas Court. Ms. Penix is currently Project Director for Harcatus Housing where she is responsible for housing and weatherization services in the three county area of Harrison, Carroll and Tuscarawas Counties. In her position she is responsible for home repair, utility programs, home counseling services, new home construction and the universal service fund. She is a graduate of the University of Akron with a Bachelors Degree in Social Work / Sociology. Carol is a member of Grace Lutheran Church, National Association of Social Workers and is a Board Member of the Corporation of Ohio Appalachian Development. She resides in Dover and is an avid Ohio State and Dover football fan.

Kris Cardani
Kris Cardani was appointed to the TMHA Board of Commissioners in March 2014 by the Tuscarawas County Commissioners to fill the vacancy left by the death of long serving TMHA board member Dave Smith.